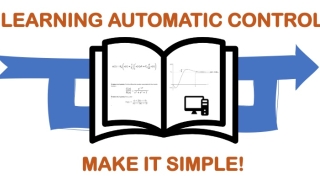 Last Edited: 10/27/2023
Understanding the basic ideas of control systems is fundamental before starting to work in control theory. 
This is specially important for short courses, where only a few teaching hours are available.
With the aim to help in this task, this journey provides a collection of short videos to introduce and motivate the idea of automatic control in a very intuitive way:
First, a collection of 4 different videos developed by Mathworks Inc. are presented, which includes nice examples to understand open-loop systems, control systems, components of a control system, and the concept of disturbances.
Then, a fifth video created by Brian Douglas is provided as a visual summary of all the previous concepts by following daily examples: dishwasher, irrigation system, and car cruise control.
Hope you enjoy this journey and get the basic understanding of the fascinating automatic control field!