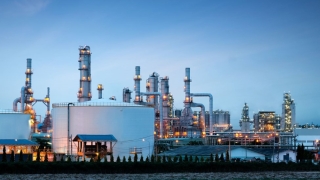 Last Edited: 10/27/2023
This journey covers some essential and fundamental concepts of automatic control of continuous process, which includes the in-batch control of batch processes.  It is aimed to provide:
Practice-oriented context and conceptual support for a chemical engineering first course in process control, and

Information for a practitioner needing to independently learn the essentials. 
Here is an outline of current (with author's name) and planned (no name yet) topics.  If you know of a topic that should be added, have a web URL or a topic, or have any comments on the postings, send a note to russ@r3eda.com.
Outline of an application-oriented view of process control essentials
Overview

Processes and Process Characteristics - Russ Rhinehart

Process Control is Inventory Control - Russ Rhinehart

Deviation Variables - Planned

ISA Process Control Terminology, Symbology, and Standards - Planned 

PI&D

Understanding P, I, & D – Russ Rhinehart

PI&D Explained - Jacques Smuts

Understanding Laplace representations in process control - Russ Rhinehart

Unraveling Laplace Notation for PID - Jacques Smuts

PID Controller variations - Russ Rhinehart

Bumpless Transfer and Tuning – Jacques Smuts

Integral Windup and velocity mode – Doug Cooper

PID controlled process simulators - Planned 

How Process Characteristics Shape Controller Choices

Process Characteristics and Choice of P, I, D functions - Planned

Noise & Filtering

"Noise" types (

Normal, Autocorrelated, 

Spurious Events, 

Discretization) - Planned

Filters – MA, FO, anti-aliasing, set point - Jacques Smuts

Noise and filters First-order filter, and some analysis – Russ Rhinehart

Statistical Filter - Russ Rhinehart

Simulators of Noise and Filtering - Planned 

Controller Tuning

Goodness of Control Metrics, Goodness Criteria for Tuning, Heuristic PID Tuning I & II - Russ Rhinehart

PID Tuning III - Planned

Cohen-Coon Tuning - Jacques Smuts

Minimum IAE Tuning - Jacques Smuts

Design of Sensors and Final Elements

Valve characteristic Responses - Russ Rhinehart

Valve Problems - Jacques Smuts

Orifice Calibration - Russ Rhinehart

Cavitation in Orifices and Valves - Planned

Valve Design (size, capacity, expander/reducer, characteristic, actuator) - Planned

Sensor and Final Element Effects on Pressure Loss and Pump Sizing - Planned

Transducers – analog and digital, and calibration and discretization - Planned

Instrument issues (rangeability, precision, noise, signal discretization) - Planned

Communication

Measurements, Scaled Variables, and Issues - Russ Rhinehart

Scaled Signals and Conversions – Doug Cooper

Lines on the PFD/EFD and P&ID - Russ Rhinehart

Modeling

FOPDT Modeling by Empirical Methods - Russ Rhinehart

Regression software to generate models from empirical data - Planned

FOPDT Modeling from First Principles - Russ Rhinehart

The Fortunate Insensitivity of Control to Model Perfection - Planned

Classic Advanced Regulatory Control

Gain Scheduling – Doug Cooper

Output Characterization - Russ Rhinehart

Output Characterization Application - control valve inverse - Jacques Smuts

Override and erf - Russ Rhinehart

Ratio and Scaled Signal Calculations - Russ Rhinehart

Ratio Control the right and wrong approach - Jacques Smuts

Cascade - Jacques Smuts

Cascade - Russ Rhinehart

Feedforward - Doug Cooper & Allen Houtz    

Feedforward - Russ Rhinehart

Interaction and Solutions – RGA pairing, detuning of less critical, one-way and two-way decouplers - Planned