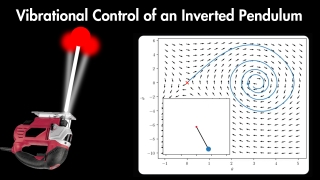 Last Edited: 12/23/2022
This journey explains how inverted pendulums can be balanced with an open-loop vibrational controller. 
All of these resources come from the excellent Twitter thread (referenced below) that @ahmedallibhoy posted on Feb. 1, 2022. The phase plane image in the thumbnail was generated by code written by Ahmed as well (also referenced below).