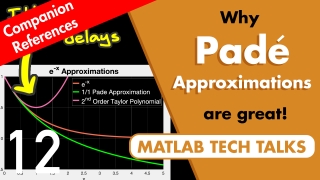 Last Edited: 06/06/2022
These are the resources that are referenced throughout the MATLAB Tech Talk video I made called "Why Padé Approximations are great! | Control Systems in Practice, Part 12".
The video has not been published yet but I will add it to this journey once it is available.